electric car sales nexon ev kona ze ev tigor ev: which electric car sells the most in India, see 2021 sales report
Highlights
People have become troubled by the cost of petrol and diesel.
These cars are also great in terms of looks and features
Can run up to 452 km on a single charge
New Delhi.
Electric Car Sales Nexon EV Kona ZE EV Tigor EV: During the last two years in India, people are getting attention towards Electric Vehicles and people are buying Electric Cars as well as Electric Bikes and Scooters. Now, along with increasing pollution levels in the metros, the sale of electric vehicles is also seeing a boom due to the skyrocketing prices of fossil fuels and the government promoting electric mobility.
read this also-save money! If you want an electric scooter with a good battery range in less than 50 thousand, then see the top 10 list
Electric cars of these companies are making a difference
If we look at the Electric Car Sales Report between April and September in this year i.e. 2021, 6,261 units of electric cars have been sold in this period, which is a growth of 234 percent as compared to April-September 2020. Tata Nexon EV is currently the best selling electric car in the electric car segment in India. Along with this, electric cars like Tata Tigor EV, MG ZS EV of MG Motors, Hyundai Kona and Mahindra Verito sell well.
read this also-get Happy! More than one electric cars are coming, great speed and battery range will benefit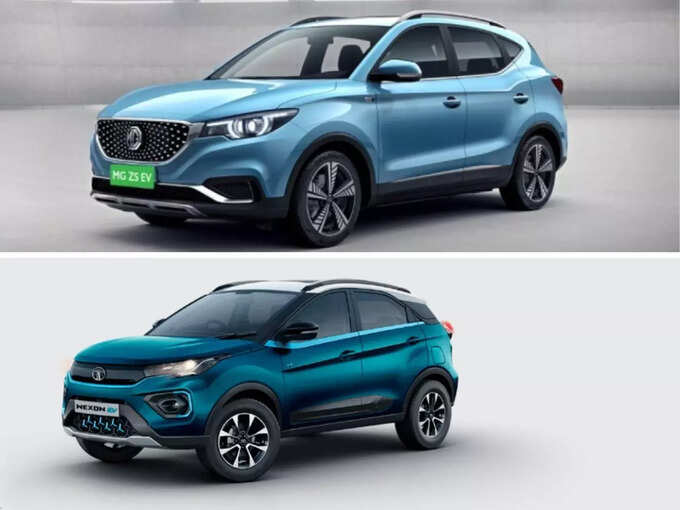 Just look at the sales report of electric cars
A total of 6261 electric cars were sold in India between April and September this year. Now you must be wondering, which electric car sells the most in India after all or how many units of which electric cars were sold between April and September this year? Let us tell you that during April to September this year, the highest number of 3618 units of Tata Nexon EV were sold. After this, a total of 1789 units of MG ZS EV were sold. The recently launched Tata Tigor EV sold 801 units. Hyundai Kona sold a total of 51 units during this period. Finally, a total of 2 units of Mahindra Verito were sold during April-September 2021.
read this also- Kia Motors' new 7-seater electric car Kia EV9 revealed, see features and battery range
Check Price and Battery Range of These Electric Cars
Talking about the price and battery range of popular electric cars sold in India, the price of Tata Nexon EV ranges from Rs 13.99 lakh to Rs 16.85 lakh (ex-showroom) and its battery range according to the company's claim is up to 312km. The price of Tata Tigor EV ranges from Rs 11.99 lakh to Rs 13.14 lakh and has a battery range of up to 306km. The price of MG ZS EV ranges from Rs 21.00 lakh to Rs 24.68 lakh and has a battery range of up to 419km. The price of Hyundai Kona ranges from Rs 23.79 lakh to Rs 23.97 lakh and has a battery range of up to 452km. The price of Mahindra E Verito ranges from Rs 10.15 lakh to Rs 10.49 lakh and has a battery range of up to 110km.
read this also-SUV Under 6 Lakh: Check Price and Details of All Variants of Renault Kiger
#electric #car #sales #nexon #kona #tigor #electric #car #sells #India #sales #report