Cryptocurrency exchange app: New way to invest, these are the best cryptocurrency exchange apps in India
Highlights
Best Cryptocurrency Exchange App in India
Very easy how to use them
can be easily downloaded
New Delhi. In today's time, the name of cryptocurrency is on everyone's mouth. The major reason for this could be due to the huge jump in the price of digital currency and many advertisements. But you know how to participate and how to reap the benefits. Cryptocurrency exchange apps are needed to join cryptocurrencies. These apps play a vital role in the entire crypto ecosystem. These apps are used to check the prices of many cryptocurrencies, sell and buy alt coins, and manage your account. Here we are telling you what these apps do and thus help you.

What do cryptocurrency exchange apps do: Common man can access many cryptos available in the market through cryptocurrency exchange app. With this you can trade easily. Due to these apps, people do not need to mine crypto using a laptop. Through these apps, people are helped to trade in crypto and enter the decentralized digital currency network world. The mobile interface of these apps is quite simple and the whole process has been made easy. Users' crypto exchange apps on Google Play Store and Apple App Store work on Android and iOS phones. Let us tell you that the legality of cryptocurrencies in India is still not clear. Till now it has not been declared as legal tender in India. By the way, the regulatory has opened the area for companies to start their business. This has led to a number of cryptocurrency exchange apps in the past few years. Through these apps, one can invest in crypto like Bitcoin, Ethereum and Dogecoin. Here we are telling you about the top cryptocurrency exchange apps used in India.

WazirX
If you keep a little eye on the news then you must have heard the name of WazirX. In this crypto exchange app users can invest using Indian Rupee, US Dollar, BTC and P2P. WazirX also has its own coin called WRX. It can be bought through Indian Rupee. You can then use WRX to invest in other cryptos. Talking about the features of WazirX, users can earn coins through many contests. Its information will be found in the notification section of the app. Users can keep their account secure via 2FA or App Passcode and it is enabled from the settings of the smartphone. WazirX charges Taker and Maker a 0.2 percent charge. Users can deposit an additional amount of Rs 100 in WazirX Wallet through NEFT, RTGS, IMPS and UPI. There is a charge of Rs 5.9 for the first 3 transactions, while there is no charge for the UPI transaction. Users can download WazirX on both Android smartphones and iPhones.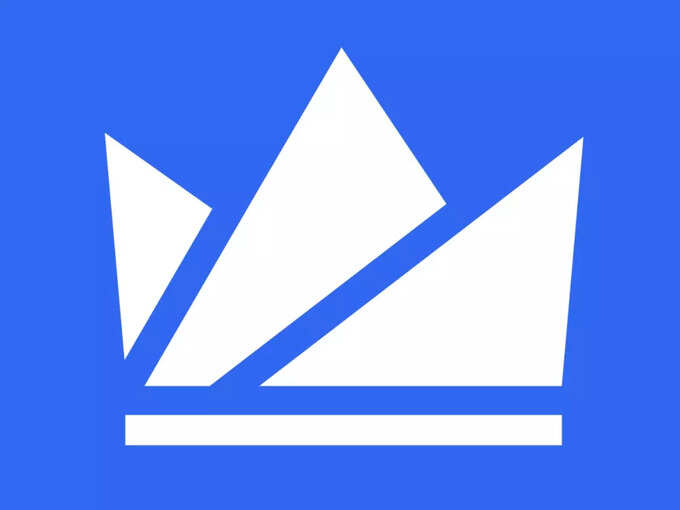 Unocoin
Unocoin app is popular for its simple user interface. Through this, information about many cryptocurrencies can be taken. Users have to create an account while signing up in the app. Then all the KYC details have to be completed. The app also comes with a schedule sale feature that allows users to auto sell from the profile tab. Unocoin charges 0.7 percent for users selling and buying assets. This rate is for at least 60 days of use. After that the company charges 0.5 percent. At the same time, users can also upgrade to Gold membership. You can deposit at least 1 thousand rupees on this app. At the same time, if a user deposits money using NEFT, RTGS, IMPS or UPI, then he does not get any charge. Talking about security, Unocoin offers biometric security features through Finger ID and Passcode. At the same time, if anyone uses the wrong code with the biometric ID, then the log will be heightened immediately. But suppose you type wrong code along with Biometric ID, then the app will log you out. Users can download Unocoin on both Android smartphones and iPhones.
CoinDCX
CoinDCX is the best trading app for crypto assets in India. Through this app, users can buy or sell up to 200 trade coins. In this app, the entire setup process takes place using OTP on the registered mobile number and email id of the users. Users can learn a lot about investing in cryptocurrencies and how they work in the virtual world if they visit the app's Settings tap. CoinDCX charges a maker and taker charge of 0.1 percent with a minimum withdrawal limit of Rs 1,000 without charge. With this cryptocurrency exchange app, users can use Indian Rupees to trade in crypto. Along with this, money can be deposited in the account through NEFT, IMPS, RTGS, UPI and bank transfer. This app has a large set of security. Users need to verify themselves using a Google certified app. Without this trading cannot be started. In this, you will also have to set a withdrawal password, which will have to be entered on every withdrawal. Users can download CoinDCX on both Android smartphones and iPhones.
CoinSwitch Kuber
In CoinSwitch Kuber, users get the opportunity to trade in 100+ cryptos. It offers the best trading rates in the market. Mobile number is used to create account for trading in this app. Let us tell you that trading cannot be started without completing the KYC process. In this app, 4 digit PIN code option is available to keep the account safe. The first 1 lakh users on this app will not have to pay trading fees for 100 days. Easy user interface and great marketing has attracted people. This crypto exchange app provides the facility to deposit Indian Rupees through NEFT, Bank Transfer and UPI. Users can download CoinSwitch Kuber on both Android and iOS platforms.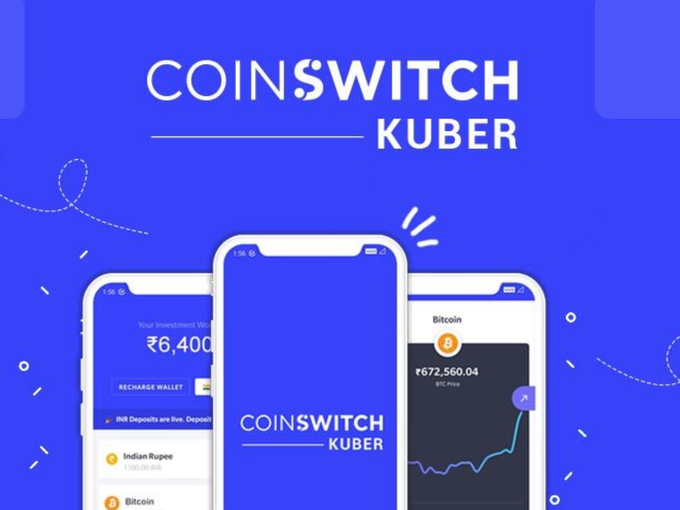 Zebpay
Zebpay is one such cryptocurrency exchange app which is one of the oldest in the market. To start trading in this app one has to signup through mobile number and provide full KYC details. This platform works in Refer and Earn feature. If someone shares crypto trading via Zebpay to others and they sign up for it then you get 50 percent of the trading charge for 1 year. The minimum deposit amount using UPI is Rs 100 and for other modes of payment is Rs 1,000. Zebpay levies charges in all brackets. Its membership fee is 0.0001 BTC per month. Users can get relief from fees by actively investing in this app. Zebpay charges 0.15% maker fee and 0.25% taker fee. But if someone's trading is done on the same day, then only 0.10 percent trading charge is levied. Zebpay offers free withdrawal amount for all cryptos. If you deposit using UPI then Rs 15 is charged. At the same time, netbanking charges 1.77%. The platform also charges Rs 10 for all withdrawals and 0.0006 BTC for bitcoin. Users can download Zebpay on both Android smartphones and iPhones.
Bitbns
Bitbns is one of the best trading apps for cryptocurrencies. Android smartphone users and iPhone users can use this app. Altcoins can be bought and sold in this app without a third party panel. The app has over 100 cryptocurrencies listed, ranging from Bitcoin and Ethereum to the new Shiba Inu. Let us tell you that Bitbns provides trade support like any other cryptocurrency exchange due to its partnership with global cryptocurrency exchange OKEx. Selecting Bitbns through OKEx's buy/sell tool, traders in the country can buy USDT, LINK, AAVE, MATIC and USDC using Indian Rupee via bank transfer, IMPS and UPI. Users can download Bitbns on both Android and iOS platforms.
#Cryptocurrency #exchange #app #invest #cryptocurrency #exchange #apps #India